I'm a scarf kind of person. I love to use them even in the summer, yeah, I'm weird like that. So now that spring has come and I can put aside the chunky knit cowls and choking cache-cous, I can't stop thinking about the most precious, silky and cottony and light scarves the world has to offer.
Here are the ones on my wish list:
This has been on my wish list forever and unfortunately is now sold out but I'm hopping they'll restock on it soon!
Even when I seldom use pink in my wardrobe, I wouldn't mind using this pretty and frilly pink scarf every day.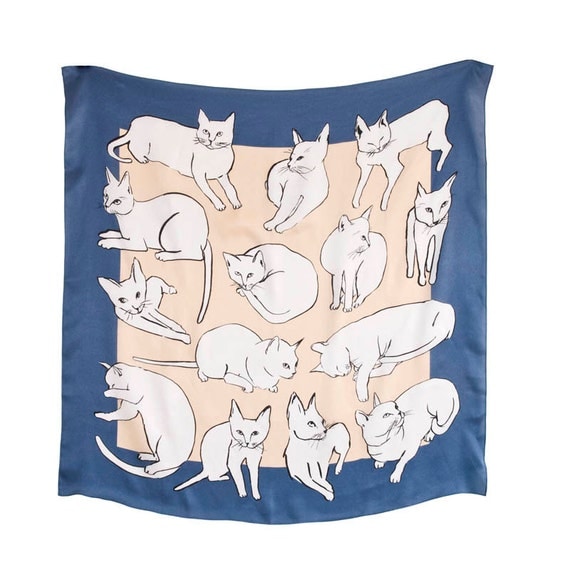 My inner crazy-cat-lady fancies this beauty.
I just love, love, love the patterns and colors on this collection. They are designed by Lily Stockman and handmade in India by a fifth generation master printer. A piece of art and multiculturalism.
I'm so in love with the Sierra collection by this Spanish collective called Las Coleccionistas. They have 4 different scarves with beautiful landscapes printed on them.
This may be my favorite in the world, yep, sorry, I just LOVE this malachite scarf because of it's beautiful color but mostly because I'm a rock and mineral nutty. Check out the entire collection, they are so perfect. Take note, hubby.
Moon, moon, moon, luna! This scarf with its moon print is just perfect!
And what about a little bit of history in your scarf? This one by Shadow Play NYC is just epic!
And what about this cozy, lightweight blue beauty from Lee Coren? I'm completely sold by just seeing the photo of it flying lazily in the wind! I just want to snug my shoulders on it.
I believe one cannot have too many scarves, so one of each please!
Iveth